Dille Cemetery Photos

A Thumbnail Biography by David C. Procuniar

All Rights Reserved Last updated: 31 Aug 2001

"Dille Cemetery" Montgomery County

Mad River Township No. 2, Dayton, Ohio

Source:

Photos taken by David C Procuniar 3598 Harry Truman Drive, Beavercreek, Ohio 45432

Note:
  Anything not copyrighted in this publication can be reprinted with permission from the author
David C. Procuniar.
(It is appreciated if a credit line be given) Certain advertisers and writers may retain copyright on material which will be clearly marked as such. You must contact them about use of their material. Information in this publication was/is obtained from correspondence, newsletters and miscellaneous sources, which, in many cases cannot be verified 100%. In cases where you need to write the author for material, please send along a SASE (Self Addressed Stamped Envelope).


Photo above taken in 1996

... the broken Dille stones are shown in the background

David Charles Procuniar left in photo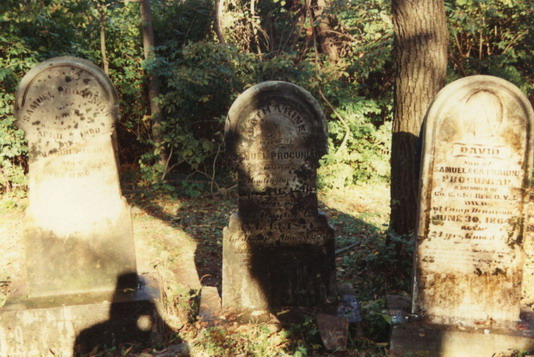 Above ... Samuel, Catharine & their son David Procuniar's stones prior to being broken by kids in the neighborhood.   Photo taken circa 1980's  with three of the stones still standing.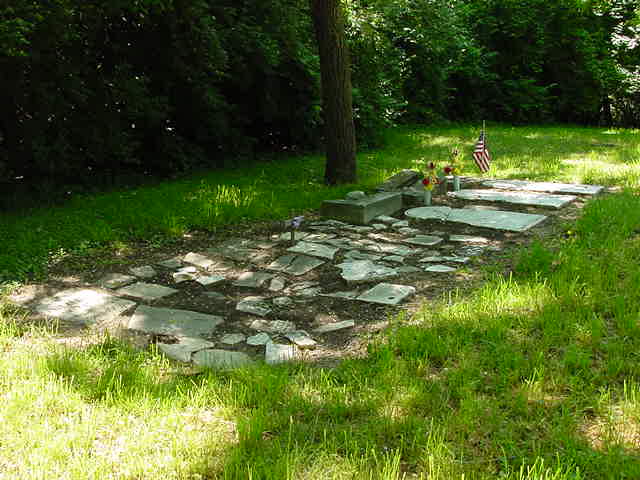 Photo above was taken in 2004 after some kids broke all the stones in half and some in many pieces, so we had to try to put them back together and just lay them down because when we stood the stones back up in the past the kids would only knock them back down and into many more pieces.  The above are the broken stones from the Procuniar family and a few others. The American Flag is on our Civil War Veteran David Procuniar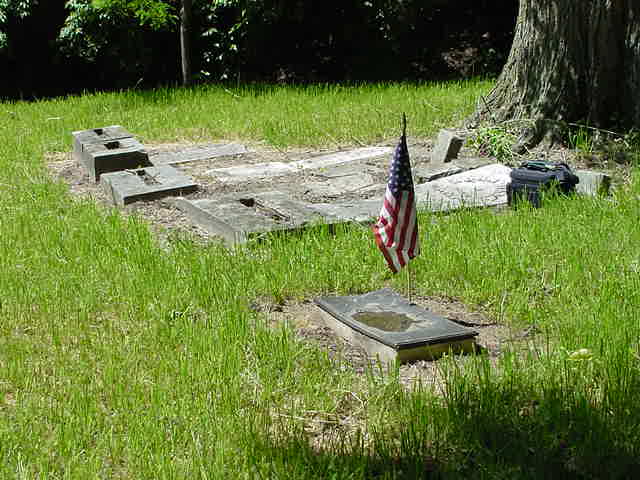 Photo above was also taken 2004, the Dille stones in the background were broken into pieces also.  The flag is on a Dille Revolutionary Soldier's grave.

This page was last updated: October 15, 2010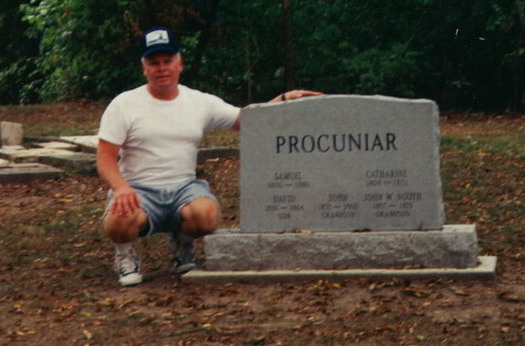 I have been cutting the grass and taking care of the cemetery every since Mad River became the City of Riverside. After becoming a city they sent me a letter saying they would no longer cut the grass nor maintain the Dille Cemetery citing that they no longer had the funds to take care of the cemetery.

David Procuniar